The crucial UX for XR needs to be improved for Extended Reality to be widely adopted!
Talk of the town, 'Metaverse,' an oft-used word for the multi-user extended reality (XR) cloud, is becoming increasingly popular. Other industry leaders and the media have picked it up since Mark Zuckerberg recently identified it as a fundamental strategy for the future of social media, and it's now a buzzword du jour.   Many of us have seen extended reality devices in video games, but as more enterprise applications emerge, agencies like Allied Market Research predict that,
"The extended reality (XR) market — which includes augmented reality (AR), virtual reality (VR), and other types of mixed reality — will grow to $571 billion by 2025".
 (User experience) UX for XR (extended reality) must become a priority for this to happen!
The concept is old news among techies in the XR field. Yet, this is the obvious and inevitable next evolutionary step in technology for those in the sector. The transition to multiplayer virtual reality is already underway, most notably in gaming and less well-known projects. However, certain critical XR use cases exist, such as engineering and architectural visualization.
XR Future With UX For XR As A Priority
The Metaverse, our XR future, is already taking shape, and nothing will be able to stop it. It is yet uncertain what form it will take. It is like a multi-story building, with the AR cloud at the bottom. We can assume it as a virtual infrastructure-locked physical location to tie interactions to specific places and reconfigure or reskin our environment. The upper levels are increasingly unbound from reality, with virtual spaces connected only by blockchain data and its ecosystem. Once AI-enabled, the avatar will emerge as a fantastic chance to rebuild our contextual identity: stylish while gaming, witty when working, and, beyond that, ageless and perhaps everlasting beyond our mortality.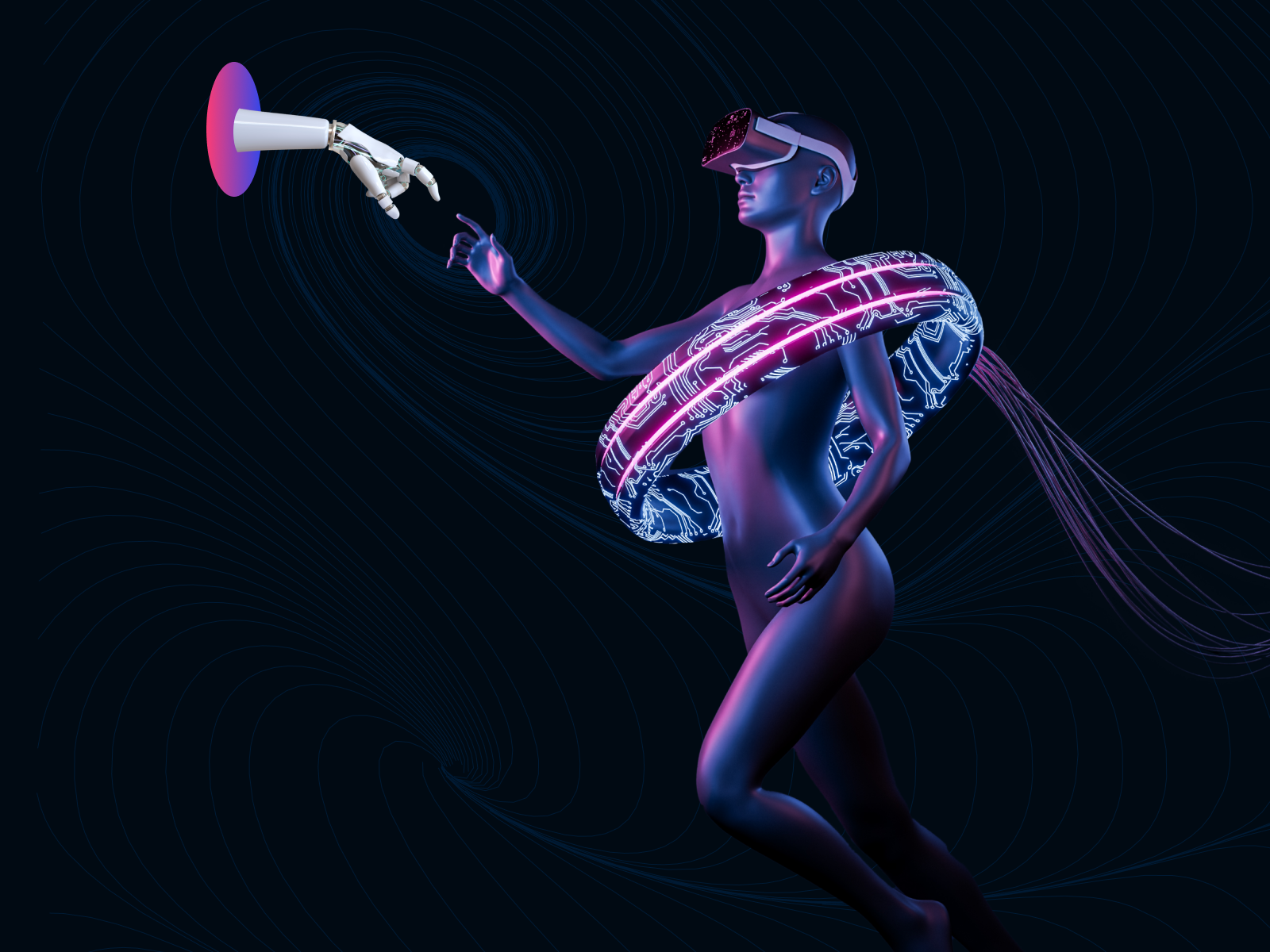 This new world might usher in a glorious new era of sharing and creator economies, with everyone on an equal footing. Alternatively, if we don't pay attention, it might become a gloomy dystopian future with gated XR platforms dominated by big tech players. So, if things work out, we might be able to not only hit the wall but also push through it with big tech. Instead of significant tech dominance, there is optimism that things will fall in place for a more future-proof economy and a healthier environment with more chances for small and medium businesses. Instead of just forcing technology on people, UX designers are increasingly boosting user advocacy by ensuring that a product improves users' interests. As a result, UX designers are needed now, more than ever, in this unique moment of a profound paradigm shift into the Metaverse economy. We hope to break down how UX designers in the web and mobile area may enter the XR industry and claim the reins. This can be done by providing an overview of platform technologies, methods, and difficulties while building digital XR products. UX designers who excelled in the mobile economy are in high demand in the XR economy—assisting companies in their growth and ensuring that the future of XR is human-centered and accessible. Simultaneously, we must encourage XR developers to use the UX design approach while creating XR products, as this is currently rare. Developers should take advantage of the fact that UX designers may frequently be mediators between user interests and company goals. In the mobile economy, the track record of UX design illustrates that if UX prevails, everyone benefits.
This, in turn, means: The Metaverse can be a good place if we design it that way.
Leading professionals in the industry highlight the critical UX changes that must be implemented for extended reality to gain widespread adoption. Let's peep through UX issues that immersive technology faces and how we can approach UX design in the future with these challenges in mind: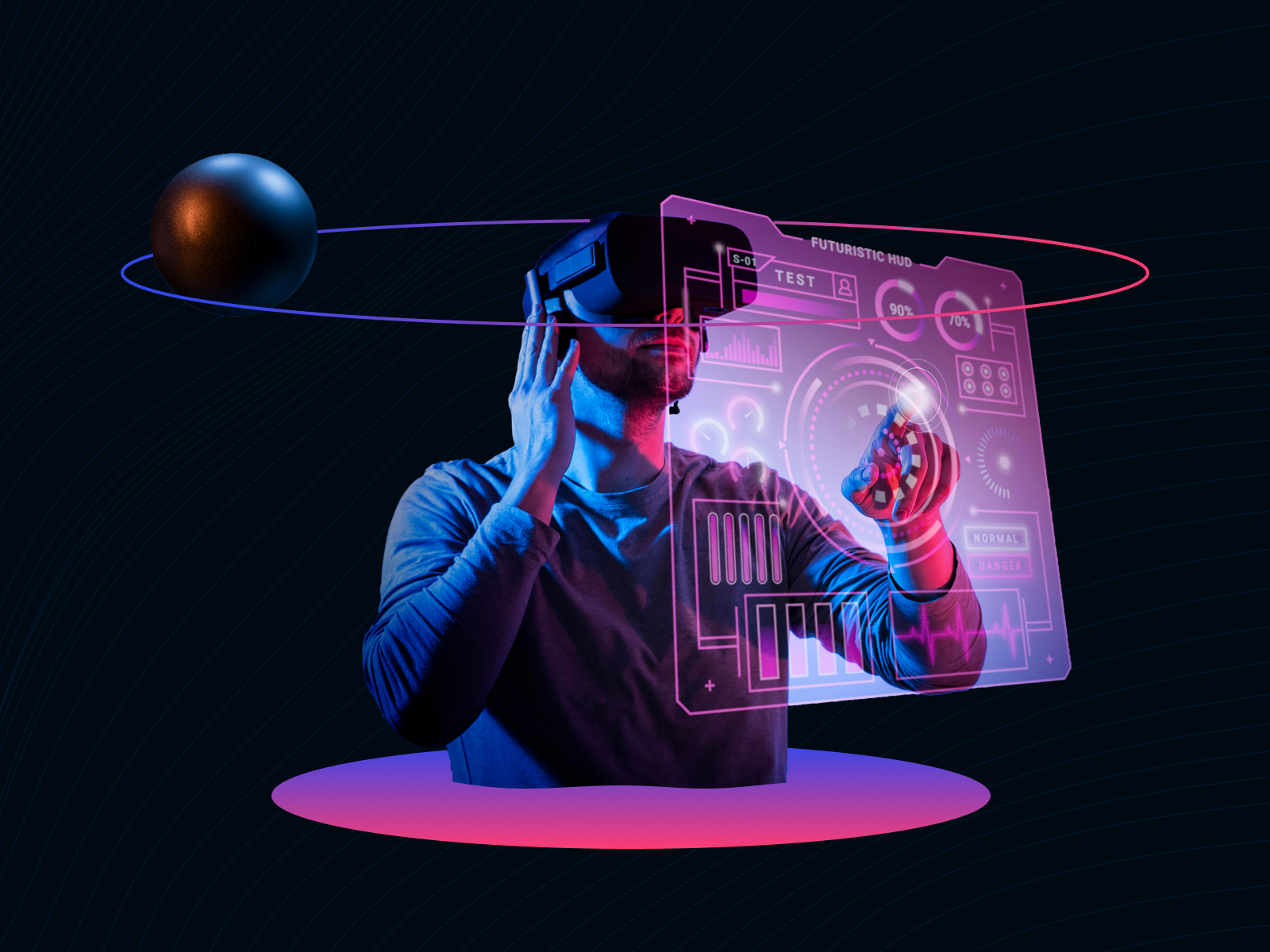 Creating Smart Interactions
Users won't always know what's interactive and what isn't. They attempt to engage with everything and even miss the objects they're supposed to interact with. So, the question arises, what should the user interface convey about what's active and what's open for interaction? Despite being an entirely new paradigm and media, the most significant difficulty is to build an interface for individuals to engage with their virtual experience that is as familiar and natural as possible.  
Area of Focus
Users must select the item in the interface with which they wish to interact with. One particular problem is determining which program, window, or field should be the main emphasis inside a user interface that might have numerous layers open at once and various interactive panels organized in a 360-degree area surrounding the user. This has been done using pointer tools like a glance or a ray cast, but better and more efficient methods are evolving. This has been a focus of UX work at some of the leading players in the industry. UX testing goes into getting the interaction correct, even for a simple piece like cursor behavior in various contexts. Therefore, when designing an XR OS, it's critical to put a significant amount of time and effort into conceptualizing, prototyping, and testing cursor behavior. The tight grouping of buttons, such as virtual keyboards, provides ample testing grounds for these ideas due to the tremendous cursor traffic. Also, sparse groups should be considered with 3D spatial interactions. There will inevitably be significant and sometimes awkward gaps between neighboring UI elements that a user must traverse.
Direct Manipulation
Hand tracking and complete finger articulation are two areas where XR is getting closer to the promised experience. XR has always aimed to enable us to use our hands naturally, and this is a game-changing shift in how humans engage with digital information. The keyboard and mouse are ideal in the case of small 2D screens. Point and click are simple in this setting as users can easily do more complicated interactions like drag and drop. Beyond the desktop, however, the mouse and keyboard lose their effectiveness, especially with more extensive panels (such as XR's 360-degree monitors), which become inefficient and tiring. In addition, users want to reach out and grasp objects in XR because of the immersive, first-person environment.
Controllers & Intuitive Interactions
The relationship between handheld controls and on-screen activities isn't always apparent. Users must understand when to use a controller button push and which of the several buttons to choose from. If the controller is not well seen in the 3D virtual world, it can worsen the experience. We've seen people take off their headsets to find a specific button on the controller, which significantly affects the sense of immersion. It's also complicated by multiple input possibilities competing unpredictably.   Because of these challenges, UX designers should better know customers' expectations when it comes to new technology before building appropriate experiences.
Need help with designing UX for XR? Get in touch and ask for demos on what we can achieve with these fantastic new (not very recent though!) technologies.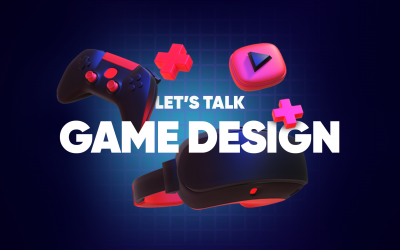 How many hours per week do you spend playing video games on average? That's accurate, many can easily spend half of their time playing games or looking for them on their phones. Searching and playing can take anything from 2 to 10 hours. On a daily basis, 61.6 percent...