When exceptional solutions are matched to the real challenges, a great brand identity emerges. With so many competitors in today's market, it's critical to grasp all the components to create a successful brand.
Combine design and words to establish a distinctive brand identity that resonates with a wide range of people!
A brand's identity comprising its name and visual appearance acts as an outward expression of the brand. It'll serve as a primary form of consumer awareness to distinguish it from competitors. Here it's important to remember that a brand's identity refers to its strategic goals, whereas a brand's image is what people think of the company right now.
So, what is the best way for a brand to create a thriving collection of brand identities?
A successful brand has a high level of awareness, portrays a desirable and distinct image, is easily recognized, and has a high level of customer trust. The first and most crucial step in achieving such customer success heights is establishing a solid brand identity.
Therefore, to understand the various elements associated with brand identities and suggest a framework to help a company establish its brand identity for successful branding, here are certain aspects to look into.
The expression of your brand through the use of distinct and concentrated language wholly expressed through words is known as verbal identity. Some employers refer to their staff as members or partners on purpose. The terms a company employs can be tweaked to particular syllables, and each detail can result in a wide range of variations. Businesses must communicate their identity through their employees and customers. This entails the use of customs, style, and verbal etiquette (sometimes known as "tone of voice")
Verbal Identity is pre-structured through useful phrases, ideas, and tones in the same way a brand profile is created. When these variances are captured, this results in a perfectly coherent brand. Furthermore, communicating a brand's identity through words is how you leverage the medium your leads use the most.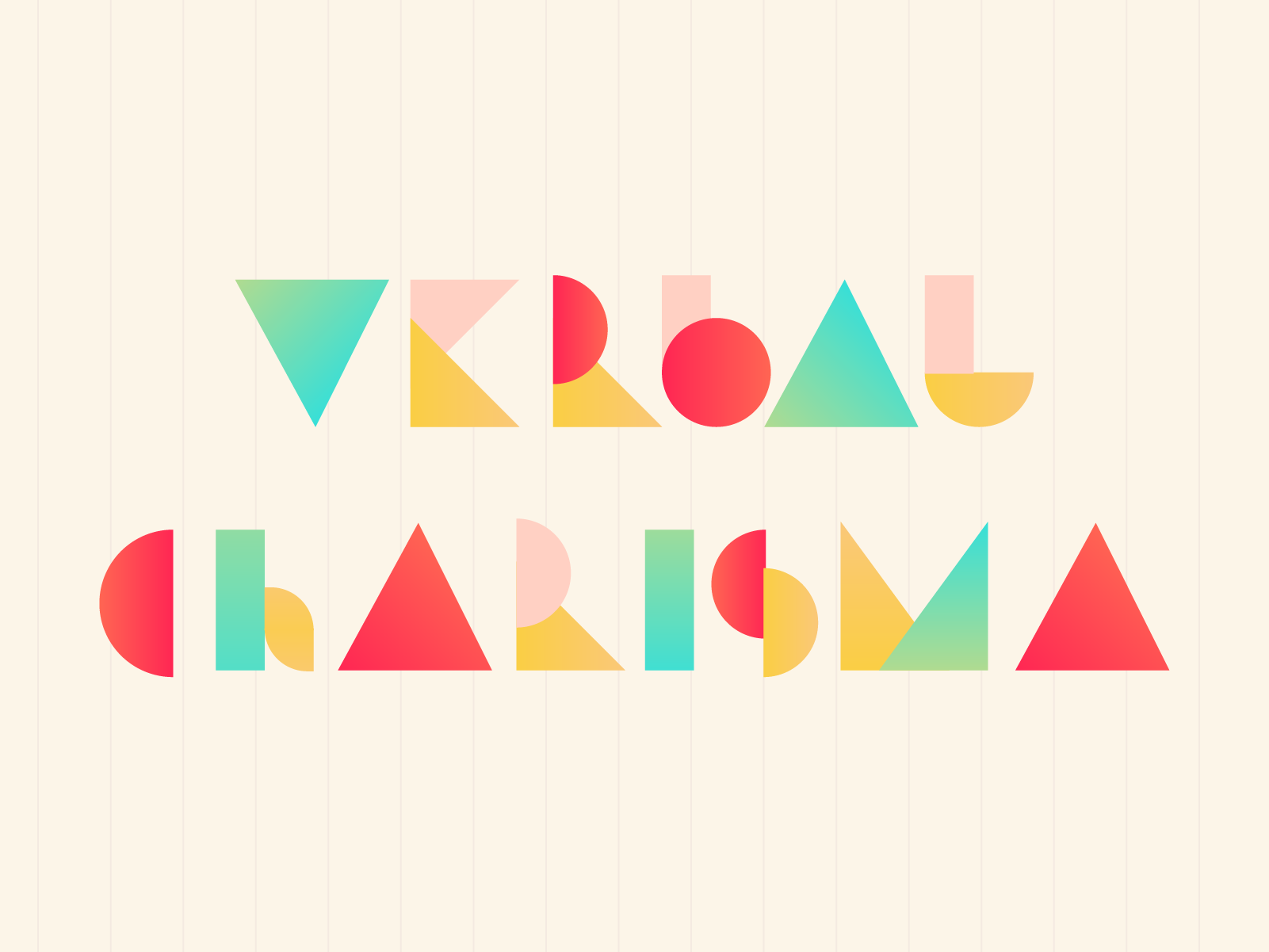 Stand Out And Get Noticed
While it may appear evident on paper, one of the essential components of your Brand Platform is crafting your brand's Verbal Identity. Furthermore, building your voice means picking up the correct words and responses and informed foresight into the difficulties your brand faces. You may get a marketing recipe that accounts for your customer's doubts right now by building Verbal Identity. Then, whether via professionalism or friendliness, you can earn their trust.
Why You Need a Verbal Identity
Assume you've already spent time, money, and effort developing your brand's strategy and visual identity. In that situation, you must put your brand's structures into words so that they work in conjunction with everything else you've built.
Components of a Verbal Identity
Let's delve into five essential components of Verbal Identity
Brand Voice: Here, we'll figure out how you should sound and, more crucially, how people will perceive you. It's more like differentiation between listening to a loud or persuasive speaker.
Brand Story: Your narrative – a verbal articulation of what your brand ultimately stands for – should drive the content you create in the future.
Brand Tone: It's the tone that defines the frustration or delight with the same set of words. You can develop trust and integrity among your customer base by perfecting your tone.
Brand Grammar: Some brands thrive when they disrupt grammar and use it to express themselves in their unique way. However, perfecting this requires practice, method, and some research.
"To Say it or Not.":  Soon, you'll start making sense of everything you say. This begins with determining what you should never if ever, speak in public. This could be as basic as never promoting yourself by disparaging competitors or as complex as keeping controversial political views to yourself.
The visual identity of a brand is simply its visual language. As a result, its distinct aspects serve as the building blocks for the messenger to establish meaning, much like words do. So first, we'll take a look at the various pieces that join together to produce a coherent visual identity.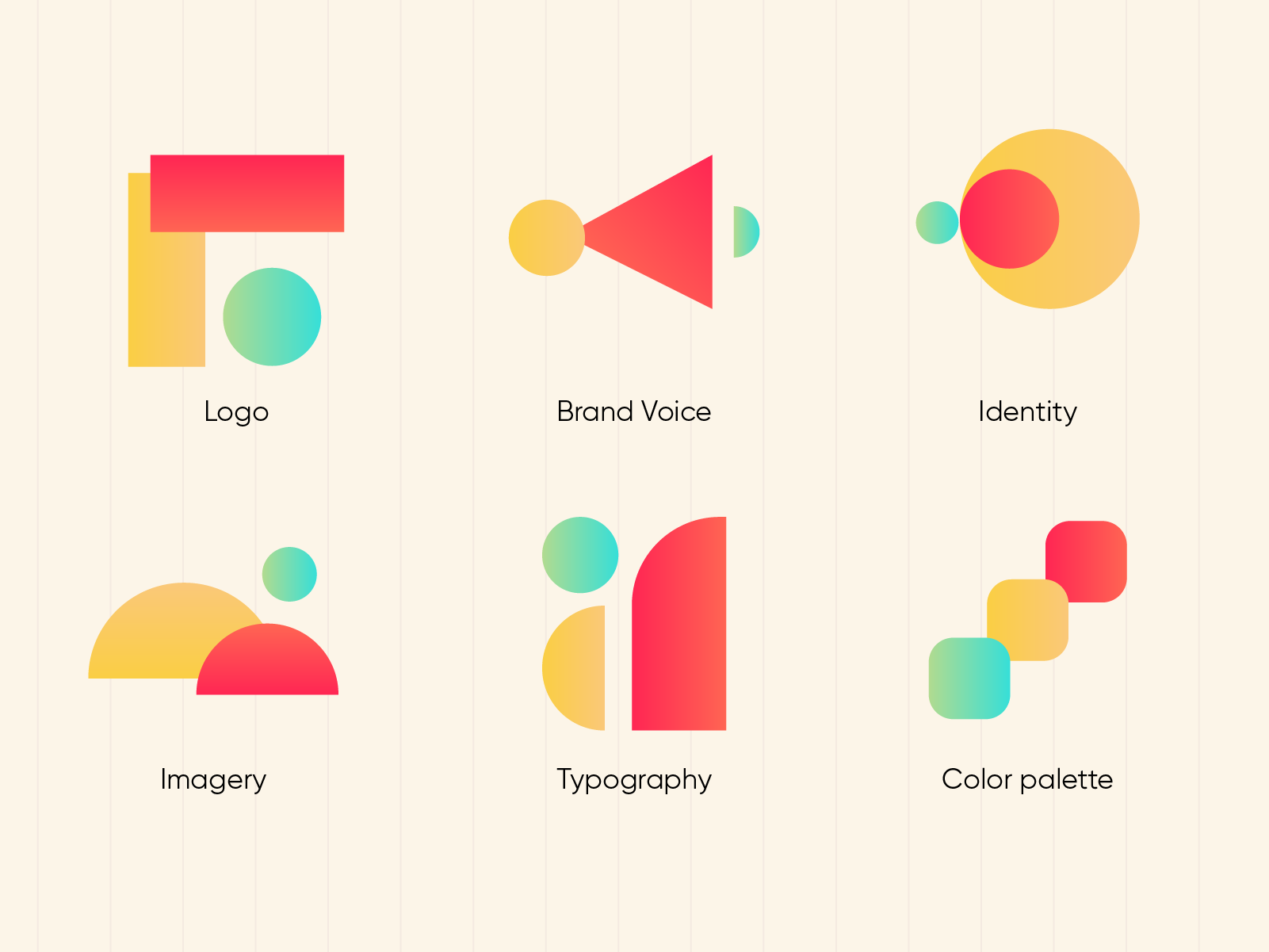 Key Elements
Graphics
Graphics are drawn or designed picture elements in the context of visual identity. They can be as simple as shapes or forms. For instance, a Lego block or a Coca-Cola bottle has distinct outlines that represent their respective brands. They can also span more complicated elements like a logo, icons, or even illustrations and animations.
Typography
The shape or styling of the text you use in your branding is known as typography. There are numerous distinct fonts, each affecting the audience, including varying degrees of legibility. You should think about a wordmark for your logo, a headline font, and a body copy font when it comes to visual identity.
Color Palette
Color is used to define a brand through a scheme of particular hues, tones, and tints (usually, no more than three colors are advised). These colors, when used effectively, can evoke some of the most potent emotional responses in the audience.
The color palette should be utilized for all brand assets, even though it starts with the logo. Designers will typically assign a primary color (your brand's main color), a secondary color (for the background), and an accent color (for contrast on assets such as a CTA button). Remember that the absence of color, such as black or white, is also a completely acceptable color option.
Imagery
Video content or photography and any ambassadors who act as the brand's "live-image" in advertising are all examples of imagery. Designers must choose only those photos that are most reflective of the brand's personality and, most significantly, its customers when it comes to visual identity.
Because consumers correlate with faces and naturally want to see themselves mirrored in the brands they consume, imagery is the aspect most closely tied to the target customer. So, for example, depending on who your graphics are meant to communicate to, create criteria for whether any stock photographs or films used should read as corporate or represent everyday people.
 Physical Brand Assets
The material objects that contribute to a brand's visual identity are known as physical assets. This may not apply to brands that may not have a physical presence, and even among businesses that do, the nature of these assets will differ. However, because this is a crucial aspect of physical brand visual identity, it is worth discussing.
The layout and design of a store, the clothes worn by customer-facing personnel, and the cutlery and tablecloths used in the case of restaurants are the best examples of physical assets. Consumers get a specific message from all of these, even if it's the lack of consistency. 
Need A Brand Identity that Matters?
As you can see, a lot goes into creating a solid and distinguished brand Identity. We've just shown you the broad strokes — but when you're ready, reach out to us to have us help you with your brand Identity.
Our methods can help you explore your tone of voice for consistent brand building. We're experts in nailing branding according to what your audience needs.
Instead of ignored emails and silent social media, make engaging impacts and statements with every new communication.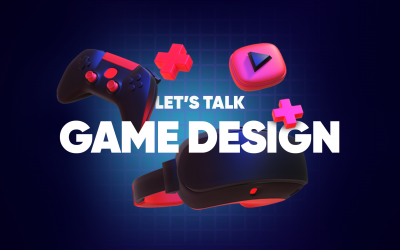 How many hours per week do you spend playing video games on average? That's accurate, many can easily spend half of their time playing games or looking for them on their phones. Searching and playing can take anything from 2 to 10 hours. On a daily basis, 61.6 percent...